Recent Posts
posted by Bill Scott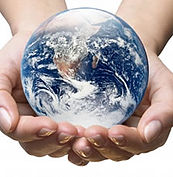 In 1978, Bill L. Minor was looking forward to an enjoyable fishing trip, soaking up nature's serenity, while dipping a line in the East Fork of the Walker River. He had flown into a friend's private airstrip near the high desert foothills of the Eastern Sierra Nevada mountains, about 40 miles southeast of Lake Tahoe, and driven to a favorite fishing spot along the river.
At some point, a local farmer drove up and started chatting. The two got acquainted as Bill leisurely drowned a few worms, discovering they shared the common language of men who loved and valued the land. Later in the day, Bill stopped by the gent's spread—and was stunned by his host's amazing garden. Tomatoes bigger than softballs. Zucchini squash 20-24 inches long. Healthy corn standing six feet tall, its stalks laden with large ears.
"How do you get this kind of yield?" Bill asked in awe.
"Just mixed some yellow dirt into the ground," the farmer smiled, handing Bill a sample. "Works on livestock, too." Chickens that ate the stuff were laying an abundance of large eggs, and cows were producing milk in record quantities.
"Where'd you find this 'dirt'?" Bill pressed, inspecting the ochre-colored soil.
"Well, there's a whole mountain of it out there," the man said, pointing. "Coupla thousand-foot piles." The observant gentleman farmer had noticed deer nibbling on the yellowish soil, and figured there had to be a good reason. He'd shot a healthy buck and was impressed by the venison's taste and high quality. That led to feeding "yellow dirt" to his own animals and working it into the vegetable garden's soil. Results were astounding.