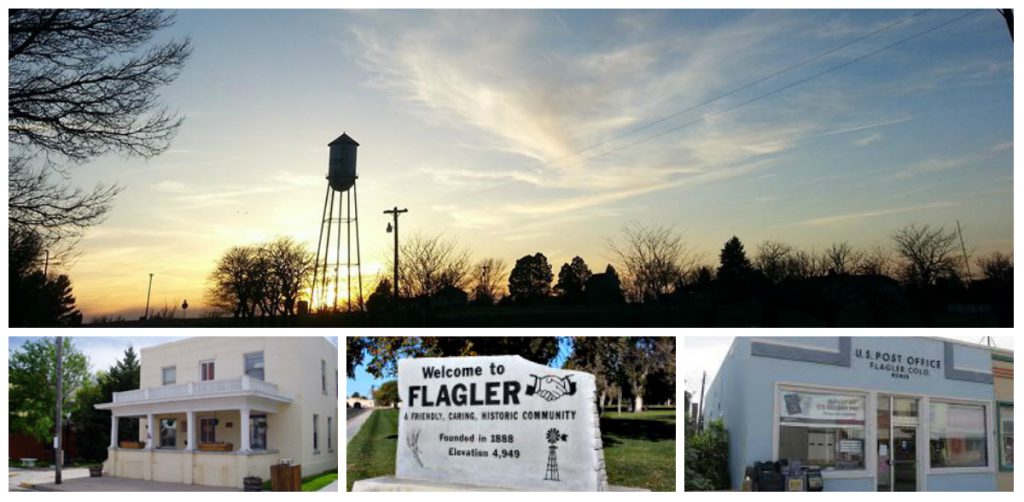 The 1950s were tough times in Eastern Colorado. Locals called them the Dirty Fifties, thanks to drought-fueled dust storms that stripped life-giving topsoil from fields, shredded winter wheat sprouts and buried barbed-wire, tumbleweed-choked fence rows in fine blow-dirt.
Worried farmers and ranchers, whose memories of the Great Depression and Dust Bowl Thirties were still fresh, hunkered down to ride out what might be a repeat of those dark days. Their fear spread quickly, rippling through small towns that dotted the High Plains. Poor or no crops at all meant farmers spent their savings or loan money only on bare necessities. Grocery stores, mom-and-pop cafes, clothing shops, car showrooms, pharmacies and agricultural equipment dealers suffered alongside their rural customers.
My dad was one of the many soldiers, sailors, airmen and Marines who had returned home, determined to build a new life, after serving the nation through World War II. He and two partners bought the Case implement dealership on Flagler's Main Street, then worked days, nights and weekends to build the business.
Charley kept the books and manned the parts department. Ira was a full-time welder, and my dad, Max, the sole back-shop mechanic, soon became known as "Mr. Case." Sales and service revenues were on a steady, upward trend—until the drought struck. Overnight, financially strapped farmers and ranchers were in no position to buy new tractors, combines and other equipment.
Customers had no alternative to keeping old stuff going. And a lot of that old stuff broke down. Consequently, Ira and Dad worked incredibly long hours, fixing a never-ending flow of tired, worn out machinery.
Undoubtedly, Charlie routinely extended credit to those whose equipment his partners repaired. Without the tools to plant, till and harvest, farmers definitely wouldn't have a crop next year and wouldn't be buying new hardware. So, like other Flagler businessmen, the three Case partners tightened their belts—and prayed for moisture.
Sometime before the holidays, Dad stopped by the First National Bank of Flagler, maybe to make a house payment or cash a personal check. Alex Creighton, the bank president (known to most as simply "A.E."), greeted Dad and asked, "Max, what's Santa bringing those three little boys?"
"Well…. I don't think Santa's going to make it this year," Dad replied. A.E. nodded. He was hearing that a lot.
On Christmas Eve, Charlie opened the company cash register and split its meager contents three ways. Dad crossed Flagler's snow-packed Main street to the Gambles variety store, selected a few items for his sons—all under seven years old—and took them to the checkout counter. Merle, the store's co-owner, said he had three wrapped packages for Max Scott. No, there'd be no charge; somebody had already paid for them. No, he couldn't say. The mystery buyer had made it clear those packages were for "the Scott boys," and his identity was not to be revealed.
I vaguely remember my present containing a toy truck, but brothers Tom and Dave were too young to recall what they received. Several years later, Dad and Mom told us about that Christmas and the mystery man who ensured we had gifts under the tree. He never 'fessed up, but A.E. Creighton had to be our benefactor.
As we grew older, Mr. Creighton and his wife, Lila, supported our little town in myriad ways, some openly, most from behind the scenes. My brothers and I could always count on Lila's generosity, whether we were selling garden seeds, homemade woven pot-holders or sprigs of holly and mistletoe hawked as Boy Scouts each Christmas season. Later, when small loans were necessary to get me through another semester of college, Mr. Creighton came through with the critical funds. His trust was honored each summer, when I paid off the loan.
I heard A. E. Creighton badmouthed as "Scrooge" a few times, because he periodically had to turn down a loan application. But even a high school kid understood that a small-town banker had fiduciary responsibilities to protect depositors, who were his and the loan applicant's neighbors.
To our family, that rotund man with thinning hair, wire-rim glasses and a necktie in the Flagler bank's glass-walled office was anything but a tight-fisted, miserly Scrooge. He was our Small Town Santa.
William B. Scott
December 2018